Easily Build Winning Presentations
-No Design Skills Needed - just Drag-and-Drop existing materials!
-Receive Valuable Insights to Win More Business
Trusted by thousands of sales & marketing professionals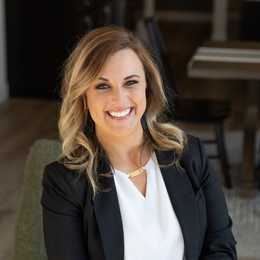 "I am constantly striving to evolve my marketing and business strategy and Highnote gives me that cutting edge above the rest."
Nicci Fears
Platinum Trust
Highnote is a new tool offering a new way to build presentations that is much easier than any other way. Simply drag-and-drop materials you already have available like documents, websites and video links, we quickly format your materials into a gorgeous presentation! You don't have to design slides and presentations from scratch, just start with stuff you already have!
Because your leads, clients and customers want and deserve something more than just a boring unreadable email full of text, links and attachments.
The reader experience is greatly enhanced with HighNote's presentations, clearly communicating your value and message.
You often need to differentiate yourself from the competition and therefore you need to provide a better service to your customers. Highnote helps you do just that!
Highnote also gives you insightful analytics telling you exactly what is being read, how many pages, how long and when! Giving you great insight into the mind of your readers, allowing you to effectively close the lead or simply understanding your clients and customer needs better.
Highnote is extremely versatile, apart from sales presentations, you can also make:
Instructional presentations
Quote comparison
presentations
Sales materials for properties,
travel packages, memberships
Investor pitch decks
Status updates to clients
Portfolios for photographers or web developers
Job applications
Recruiting presentations
Social media bio links (e.g., Linktree alternative)
So much more
We can support PDFs, Microsoft files like Word docs, Excel spreadsheets, Powerpoint presentations, Apple Keynotes, all kinds of image files, website links, video links and so much more!
Not only does Highnote make a great looking presentation from your existing materials, we also deliver "real-time analytics" that tell you what is being read, how long, and when! Crucial insight into the mind of your reader allowing you to follow up appropriately!
Sales people love the analytics to help close new leads.
Coaches and educators love the analytics to see if their students are reading the materials!
Absolutely not! Although Highnote started in the real estate industry and used by many real estate agents, Highnote was designed from the ground-up as a super-versatile communication tool. It can be used in any sales, marketing, service, educational, or communications role!
Absolutely! In fact, that's what a Highnote presentation really is, its underlying technology IS just like a personalized webpage! In fact, you can publish HighNote presentations as public web-pages and we help your page get indexed on search engines like Google.
Sharing a Highnote on every social platform you have makes it easy for your most important content to be seen and engaged with by all of your followers. You can even use QR codes to generate online traffic in offline places, and drive people to your Highnote presentations as so many people currently do. Once visitors arrive on your Highnote, easy-to-understand analytics help you quickly and easily discover what they're clicking on. You can immediately see what's working and what's not and improve your Highnote. You can use a "lead-capture" form to capture emails from your readers as well!
No you don't! In fact, Highnote presentations act like your very own mini-website to share, sell, market anything you want! It's much faster to build a Highnote website than it is to create any other website because of the way Highnote works. If you already have a website, that's great, you can just include it in your Highnote!
No need for another app! Highnote is mobile responsive and works from your smartphone and tablet too!